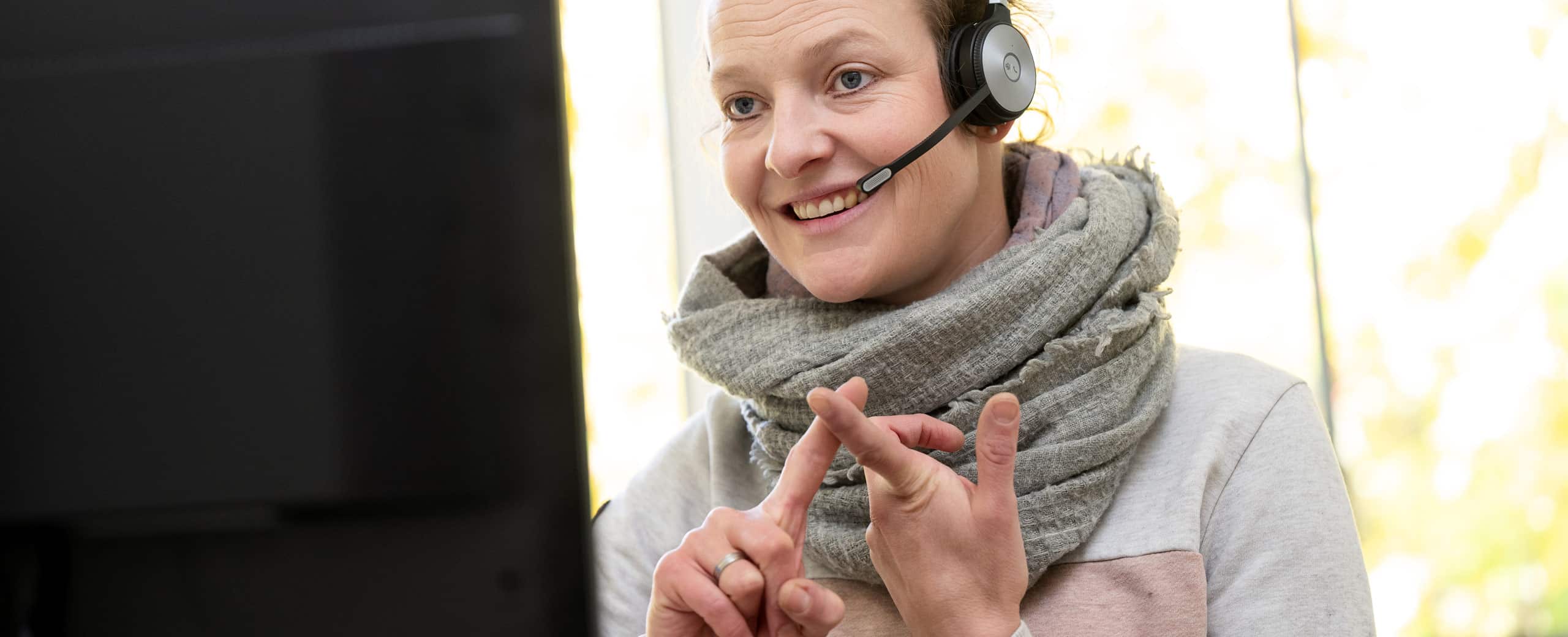 Up-to-date stuttering therapy
Therapy Software KST Flunatic
KST Flunatic provides visual feedback
The therapy is accompanied by the web-based therapy software KST Flunatic. This software was especially developed for this purpose by the Institute of Kassel Stuttering Therapy in cooperation with the Chair for Computer Science, Pattern and Speech Recognition at the University of Nuremberg-Erlangen in Germany. It facilitates the learning and the basic training of soft speaking.
KST Flunatic displays the voice as a curve, giving visual feedback on the soft onset of the voice and other speaking factors. The client receives precise feedback regarding the frequency and quality of their practice. Of course, the spoken word can not only be seen, but also heard: audio feedback is available as well.
KST Flunatic contributes to the success of the therapy
In the course of the therapy, KST Flunatic serves as a basic training – like slalom running in soccer training. The program has been continually developed and is now a proven component of therapy. The long-term results of the Kassel stuttering therapy show that regular practice with KST Flunatic – in addition to other aftercare elements – contributes significantly to the success of the therapy. With the latest KST Flunatic, a cloud-based version is now online that provides even more precise and extended feedback.
Practicing with KST Flunatic is important, but it will not exclusively and solely lead to success. Together we include all areas of everyday speech in the therapy. Flunatic gives us a good starting point to build on.
---
The software is an integral part of our therapy and can't be used seperately. All course participants receive access to the software during the whole therapy program. After this time, an annual licence can be purchased to continue using the program.
Computer-assisted training at home is an effective therapeutic tool, especially during the difficult phase of aftercare, when most stuttering therapies have a high recidivism rate. It is therefore not surprising that the patients' regular exercise goes hand in hand with the success of their therapy."



Dr. Alexander Wolff von Gudenberg, Medical Director of the Institute